Confetti / Cross Cut (4x30mm)
The model shreds up to 35 A3-size documents in 4x30mm confetti shape at a time, making them unreadable, unintelligible and unattachable at DIN P4 safety level.
However, the model with a removable 115 Liters waste bin hopper automatically stops the engine when the drawer door is opened for safety reasons.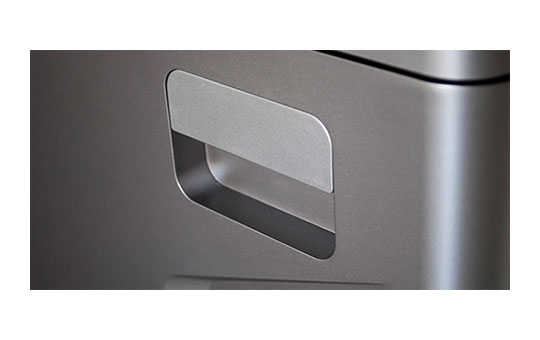 High Speed ​​A3 Size Document Shredding
Mühlen Pro-Schleifer 115-C shreds documents at super-speed of up to 4 meters per minute. The model, which shreds 35 documents at one time, destroys a maximum of 630,000 papers, considering that it can run at 700 and 42,000 an hour and 15 hours a day.
This amount is capable of destroying a medium-sized archive during the day. In addition to destroying media such as CD / DVD, it is not affected by foreign objects such as staples and paper clips.
Reserve Auto-Reserve Technology
Thanks to the Reserve Auto-Reserve technology, when overloaded documents are loaded, they return the documents that are put into the feed in order to protect the engine and motor parts.
Thanks to its unique 1450watt motor, it has the ability to automatically shred the documents put into the document feeder and stop automatically when the shredding finishes.
5 Year Blade Guarantee & Blue LCD Display
With a 5-year shredding blade warranty and extremely user-friendly, the model displays all warnings and cautions on the large blue LCD display.
When the waste bin is full or when the waste bin lid is opened, overheating or paper jam occurs, it stops the machine in service requirements and warns the user symbolically on the widescreen.