Operating at a noise level below <55 dB, the 30Lt-C has a document destruction speed of 300cm per minute and the capacity to shred 18 sheets of A4 paper at a time.
With another calculation, it has an average rate of destroying 190 documents per minute and 5700 documents without hesitation in 45 minutes. That makes more than 100 thousand documents during the day.
Stall Prevention and Motor Protection
Mühlen 30Lt-C has a 3-stage anti-jamming and motor protection system. Therefore, as a result of overloading the machine, the machine automatically returns the jammed documents or stops it to protect the motor to prevent jamming. It also automatically stops the machine to cool the overheated engine and switches to cooling mode.
Active Buttons and User Warning Lights
The model that starts shredding automatically can destroy the document manually by using the forward and rewind keys, or it can recover the documents that it discontinues by pressing the back button at the last moment.
In addition, the user, waste bin full, drawer open, document jam, overheating in situations such as LED light system that warns the model CD / DVD, credit solids, paperclips and staples, such as the destruction feature.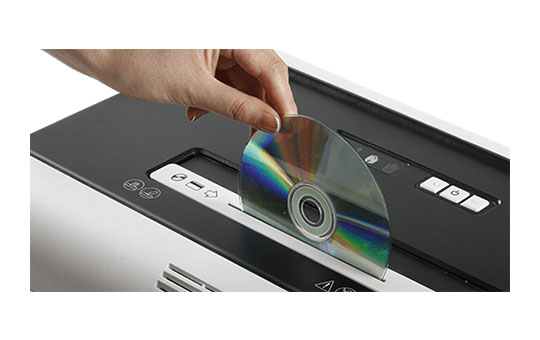 In Mühlen 30Lt-C model, many safety precautions have been taken despite the injuries. These include a variety of safety systems, such as the document inlet covers and the automatic stop of the engine in the event of a waste bin hopper.
In addition, the electric shock protection system can reduce human injuries to zero.