MÜHLEN Säge GL-410 maximizes user safety with its specially designed protection shield.
Thanks to its security systems, it prevents hands and fingers from entering the cutting blade area.
Automatic Frequency Adjustment
Our model, which can automatically adjust the required tightness according to the type of paperwork during cutting, is able to make completely accurate, sharp and smooth cuts.
With the adjustable tightness system, the paper is prevented from slipping and provides a perfect cutting opportunity.
Horizontal and Vertical Cutting
With the ability to easily cut and form A4 and smaller documents, our model offers the possibility to cut horizontally and vertically for all documents.
In this way, the user can shape the documents in every aspect.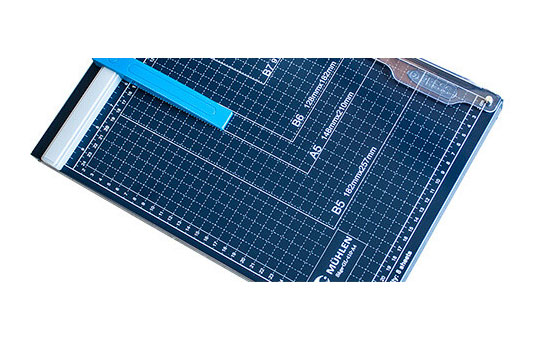 Our model, which has a full 24-month warranty on the whole machine, including a refurbished blade system, is built for long-term professional use.
The GL-410 guillotine shearing machine, which is with the user in any possible mechanical problem, can work smoothly for years without losing any performance.